My Approach
The children were lined up on the mat, belts in a rainbow of colors around their waists...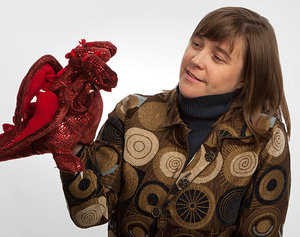 They were standing up tall and confident and in loud voices shouting the same mantra I have heard them recite for three years now, "I will develop myself in a positive manner…we strive to bring out the best in ourselves and in others…" followed by a list of beliefs about who they want to be as children and as black belts.
I watched from the side line the proud parent, the martial arts taxi mom, the "oh my gosh I'm glad I don't have to do those splits" spectator.
But it got me wondering what I might say if I were to develop my own creed for my work as a therapist - what the most important tenants that influence my perspective and work might be?
I believe in the resilience and strength of children and their families.

I believe people are generally doing the best that they can.

I believe that problems are separate from people and that a problem should never be used to define who someone is.

I believe that sometimes problems blind people to their strengths and resources.

I believe in a therapeutic environment that is non-blaming and respectful, that strives to help families recognize and harness their strengths and resources to make a stand, together, against problems that beset them and reduce the influence of those problems in their lives.

I believe that children process the world through play, art and movement as much as, if not more than, they do through words.

I believe in the power of play to help children make sense of their experiences and struggles and move toward positive change.

I believe in the power of play to help families reconnect and build strong alliances with one another.

I believe that positive human relationships are the key ingredient to healing and growth and that especially parents, but also siblings, extended families, friends, church communities, teachers, doctors, speech therapists, and so on, can be strong allies and are welcome in the therapeutic process.
The martial arts kids use their creed to ground them as they shift and focus on the technique of their kicks, the practice of their forms and the art of the movements of their bodies.
In the same way this "creed" reminds me of what I find most important and is deepened with "therapeutic technique" such as understanding the role of development, temperament and neurobiology on a child's experiences; having a perspective on the influence of thoughts and emotions on behaviors; teaching skills that help families openly discuss struggles and communicate needs in healthy ways; and using play, expressive arts, and conversation to help children and families make sense of and recover from trauma or grief or tame the influence of anger, anxiety or depression on behaviors and emotions.
I would enjoy the opportunity to talk to you about the struggles that your family is facing to see if I might be an ally in healing.
Please call (360) 836-1297 to schedule a free 20 minute meeting, by phone or in person, to see if I might be a good fit for your family's needs!
Playful Healing Counseling
Tracy LeBlanc LCSW, RPT-S
Licensed Clinical Social Worker,
Child Mental Health Specialist
and Registered Play Therapist-Supervisor
(360) 836-1297 -- playfulhealingcounseling@gmail.com
Vancouver:
400 E Evergreen Blvd. Suite 301A
Vancouver, WA 98660